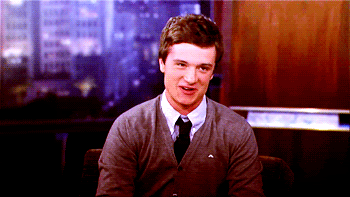 First off, I'd like to say a big HELLO to anyone out there who remembers me, seeing as I haven't really been doing much of anything on livejournal in the past several months. I meant to post this ages ago, but I would always open the 'post an entry' button and then run off to the safety of tumblr and spend hours over there. But I feel like it is fairly obvious at this point that no sim updates will be coming from me in the near or far future. My heart just isn't in the game anymore these days. I feel like I have dabbled in every challenge and taken every photo, where anything I would do now would just feel so very repetitive to me as a simmer. I will probably go in and see how the last batch of kids turn out as adults, but that won't be until after this semester when I have more free time. I would then post them for download and probably incorporate my personal lj account into this one. It would house mostly my posts on big events (much like the Potter premiere one I've done in the past). I'm trying to simplify my accounts and just stick to having one per site if I can, which is why everything shall be moving over here from my personal :)

Have no fear, you won't be spammed with random personal updates, I rarely go on my personal, but I will still be around to answer questions about my past sim updates and anything else you want to chat about :3

And, actually, I just attended the Harry Potter Celebration this past weekend that I would love to share some photos of (they are all from the Q&A session I went to and one photo of my newly acquired autograph) that once I find my camera, I will be sharing!

If you would like to follow me on another site, which I am usually more active on, I'm on twitter and tumblr!